I've decided that what marks our current decade (which I have affectionately dubbed the Ooh Oohs) is its superficiality. News feeds 24 hours a day mean that you've only got a few seconds to get your audience's attention (damnit, don't think I don't see you guys checking out my blog roll while pretending to read my blog--it's so the online equivalent of your eyes traveling down to check out the gals). And what's more fun to snark than than the superficial?

Those of you who know me off-line know that for the most part, I can't stand new music and that I live for the pop sound of the early 60s. (Which is probably why you haven't read about any of this stuff on this blog.) So with that in mind, I decided to take a look at how the music of this decade basically rips off the most ludicrous aspects of the past.

The eyes have it.
Who needs singing? One word: autotune. It's this century's answer to
Singin' in the Rain
. Eye make up is what really distinguishes the chanteuse of today. Sexy singers of a bye gone era might have pioneered the heavy eye make up look.
But today's stars take it to a new level.

Sure, Avril may have lifted most of "Girlfriend" from the Rubinoos' "I Wanna Be Your Boyfriend." But who cares if you're a plagiarist when you've got darker eyes than Ling Ling and Hsing-Hsing?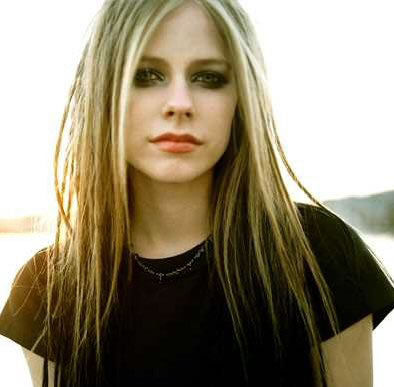 And the single
Back to Black
may rip off pretty much every Supremes song ever. But Amy Winehouse probably owns more stock in eyeliner than Ronnie Spector, Diana Ross, and Dusty Springfield combined.
Abuse
(or What's Talent Got to Do With It?)
.
Rising from the ashes of abuse is the next best thing to having talent. And a great way to keep your name in the tabloids if you don't have a new single out.
Rihanna, kudos to you for not shrinking from the public image after your recent unpleasantness. And for having the foresight to be with an abusive fuck with the surname Brown. (Whitney would approve.) Now before you and Kurt Loder pen your epic struggle entitled
I, Rihanna
, all you need to do is come up with some better song titles. Or else your Ike and Tina-esque film will be called
Um-Um-Umbrella
and I think Pixar's already reserved that title for a short film about a spunky but flighty parasol traversing a department store at night.
Weird rumors
.
Think sleeping in a hyperbaric chamber with the elephant man's remains while Webster and Kevin McCallister look on. Or that years ago you secretly
went away and had a child
who turned out to be Bubbles. The Jacksons really cornered the market on rumors the last couple of decades.
I'm willing to bet that just as Michael Jackson had his PR people come up with lots of stories about himself in the 80s, Lady Gaga's got a whole department of people furiously trying to beat the "Gaga's a man, baby!" story. May I recommend "Gaga seeking verified virgins to donate blood for weekly baths" next? It's more original than "Cher removed a rib to look thinner" and sexier than "Rod Stewart had his stomach pumped to get rid of semen."
I wanna be in pictures
.
Every young female singer wants to sing, sure. But you're nothing if you're not also in movies singing versions of other people's songs. If you're the sexy young black singer of your generation, you get to play any singer you want in film. Diana Ross played Billie Holliday in
Lady Sings the Blues
and managed to make Lady Day's life into a feel good picture. She also proved that it does't matter how different you look and sound is from your subject matter when you get important enough. (And then illustrated how denial isn't a club in McMaynerberry by deciding she was going to take the role of a teenager in
The Wiz
at age 34.)
And of course, Beyonce has now taken it to a whole new level playing both Etta James and a thinly veiled version of Diana Ross. Just please make sure you don't star in
Let's Fall in Love: The Ella Fitzgerald Story
, Ms. Knowles.
Producing samples
No, not the kind the urologist asks you to produce in a cup. Though frankly, I prefer that to Kanye's actual output. When you can come up with kick ass lyrics ("I'm Kan, the
Louis Vuitton Don /
Bought my
mom
a purse, now she
Louis Vuitton Mom
") all you need is a beat. (Rhyming "Louis Vuitton Don with "Louis Vuitton Mom--sheer genius.) And who needs originality when some old guys from the 70s that no one listens to anymore already did that? So let's lift from Can, Daft Punk, and Chakha Khan and hope no one pays attention.
Or you can make like Gwen Stefani and Jay-Z and decide that now that you're famous, things like beats and lyrics are overrated. Instead, you can rip off show tunes and focus on things like your fashion label. Who would have thought that
Lonely Goatherd
,
Hard Knock Life
, and
If I Were a Rich Man
would be tearing up the dance charts?
Now, with melodies taken care of, you can focus on more important things. Like deciding what brand of cognac to swig from on the red carpet when you pre-game before
stepping on a kitten
ruining Taylor Swift's moment.
Bizarre sexuality
.
Mick Jagger and David Bowie pioneered the art of making people wonder whether you were gay or bi or what. Madonna decided to one up them by making out with two nubile young pop stars. Adam Lambert studied hard, paid attention to things like zeitgeist, and realized that the best way of making gay the new black (again) was adding eyeliner.
But of course, the most disturbing and therefore most fun sex stories aren't the super rehearsed ones. The truly bizarre is the stranger than fiction stuff. The stuff you read in Mackenzie Phillips'
High On Arrival
(that some people think incest really is best), for example. Or watching MJ's In the Closet video and realizing that despite the fact that there's a supermodel gyrating on him, he was probably getting through this by repeating a mantra of, "Think of Emmanuel Lewis, think of Emmanuel Lewis."
Scantily clad
.
Everyone likes to be sexy, and what better way to do it than by showing some skin? At least back then, singers had the balls 'n ovaries to own up when they showed nipplage.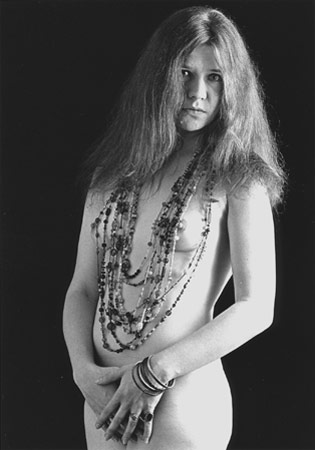 No, "the strategically placed bead exploded" for Janis and Jim. Take note, Ms. Jackson, when you're trying to have your cake and eat it too re: nipples, don't use the same excuse that Elaine Benes used with her X-X-Xmas cards.
Child stars.


Nothing says the entertainment industry like dolling up a little kid, screaming, "Dance, monkey!" at them, and then waiting for trauma to ensue. Sure, we all know about the hot mess that Britney became due to child stardom. And Brit, we're gonna let you finish messing up your life, but Michael Jackson was one of the most talented disturbed people EVER.
And before MJ, there was young Frankie Lymon who wrote and sang the hit song
Why Do Fools Fall in Love
by age thirteen, only to end up dead at 25 due to a morphine overdose with three wives fighting over his estate. And worst of all--to have his legacy be a second rate movie starring Halle Berry and Vivica A. Fox.
Now for a little test.
1. Rihanna: Chris Brown::
A. Whitney: Bobby Brown
B. Tina Turner: Ike Turner
C. Sadako: Current pop culture
2. Amy Winehouse is trying to emulate ______.
A. Ronnie Spector
B. Diana Ross
C. A bucket of rotting fish heads
3. In thirty years, the people who were bidding up a storm for MJ's glove and red jacket will be dying to purchase ______.
A. Justin Timberlake's jock strap
B. Rihanna's herpes test results
C. The exposed tampon string that proves that Lady Gaga is biologically female
4. What's Gwen Stefani's latest video going to be?
A. A remix of
I Dreamed a Dream
featuring Susan Boyle
B. A remix of
The Parent Trap
with Gwen playing twins
C. A remix of
Memories
with Gwen and tons of Asian girls in cat suits